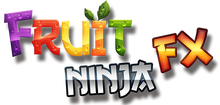 Fruit Ninja FX is an arcade game made by Adrenaline Amusements. It is an arcade port of the Arcade Mode in Fruit Ninja, and was released in January 2011 as a launch title for the TouchFX arcade system. Unlike the mobile version, players receive tickets based on their score, which can be traded for prizes. The game is available in the standard TouchFX cabinet with up to three screens, and a dedicated cabinet is also available with only one screen. Another dedicated cabinet has three screens, which is exclusive to Dave & Buster's locations. Depending on the location, the cabinet will either be blue (for standard TouchFX cabinets), green (for dedicated cabinets), or purple (for dedicated cabinets in Chuck E. Cheese's locations). The game got a sequel in November 2012, Fruit Ninja FX2.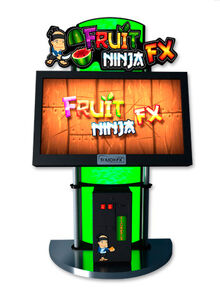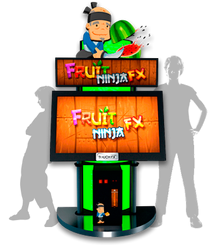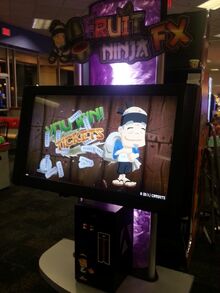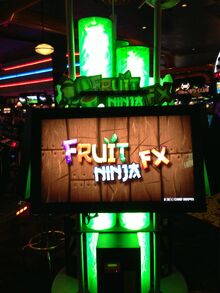 Community content is available under
CC-BY-SA
unless otherwise noted.